How to install openstack-utils package On CentOS 7.6
Date posted : 10/05/2019
In this article, we're going to explain about installing openstack utilities package and its usage. openstack-status command displays an overall openstack services status.

openstack-status: command not found

You might get above error when you run openstack-status command.
Because by default an openstack utilities package isn't installed.
To Install openstack utilities
yum install openstack-utils
To Verify openstack services status
openstack-status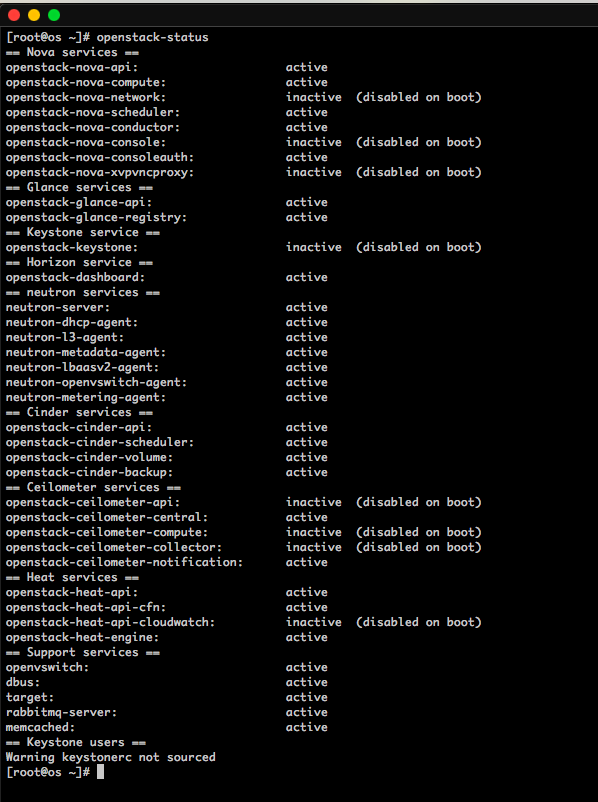 Thanks for using pheonix solutions.
You find this tutorial helpful? Share with your friends to keep it alive.